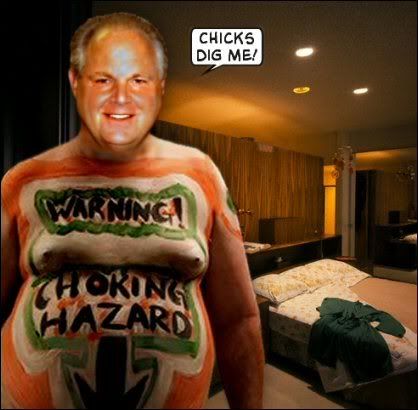 Our local paper has a feature where readers can call in and leave a message about any subject that they feel that they would like to broadcast to the world. They are printed without any name or identification. These were the comments that the newspaper ran on Friday. They are fairly representative of what is usually run in this feature.
Just Right

As a matter of fact, Rush Limbaugh is a good citizen because he does indeed listen to both sides. He gives credit to any idea he considers good for the country. He criticizes any idea he considers harmful, no matter what party is the originator.

Lady Problem

The lady judge soon to be installed on the Supreme Court is a dedicated anti-gun activist. This is your president setting up the court so they can take away your guns. Notice how our liberal news media don't tell about this so it will go through without a problem.

Believe It

I wonder how many people who voted for change wanted the change we are getting today. The American people are going to be put in the poor house by this administration. It's going to come down to where the government is going to be so big that they are going to tax you even if you grow a little garden. I hope the people who voted for change, I sure hope this wasn't the change you wanted.
It is interesting to note that although this town voted 51% for Obama in the presidential election, pro-Obama comments never seem to make it into this feature.

I thought that this one was kind of interesting as well:
Ham It Up

Well, I see on the local television station there was a big grant given to the city to fix their emergency communication vehicle not only for the city but for the county. None of the ham operators have been communicated with, although federal statute requires that ham operators be involved in emergency communications by statute of law. It's about time the ham operators who stand ready to help were contacted and we could get to do something.
I'm sure that this is somehow Obama's fault as well... (Does ham radio count as pork?)