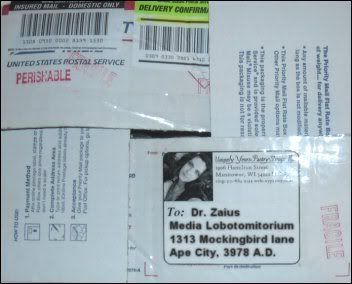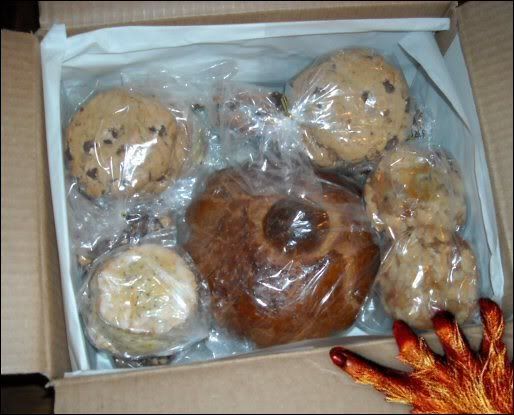 Filled with the most delightful baked goods that you can imagine! Bubs from the
Sprawling Ramshackle Compound
sent me this delicious box of bakery goodness for some photoshop work [
1,
2
] that I did for his daughter. And it was all baked by the awesome blogger
Jintrinsique!
(Am I lucky or what?)
Thank you, Bubs! Thank you, Jintrinsique! I am not worthy of such rich, creamy culinary goodness, but I'm gonna eat it anyway! I am sending a telepathic blog bite of these delicious items out to each and every one of you.
(Except the chocolate peanut butter cookies. I'm saving those for myself!)