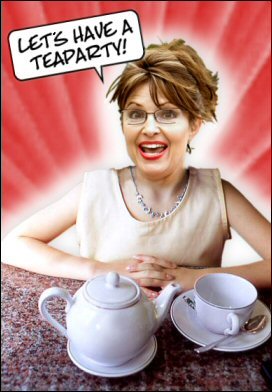 Much is being said about Sarah Palin's speech at the National Tea Party convention.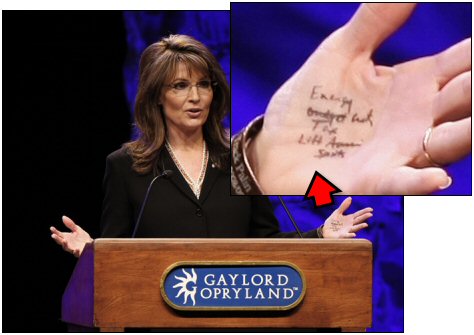 While elitists in the media are making jokes at Sarah Palin's expense over some special Tea Party notes that were written on her hand, real god-loving Americans find her reminders to herself very human and quite endearing.

The Obama Socialists and the Mainstream Media will be bowled over by Sarah Palin's new secret weapon...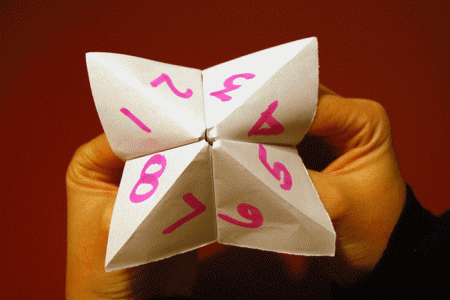 The Tea Party Cootie Catcher!