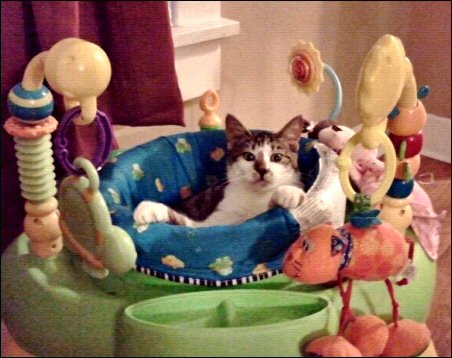 I would like to congratulate my good friend Dr. Derkington (AKA
DerkTheJerk
) on his discerning nature and impeccable good taste in cats. He has recently acquired a new cat by the name of Sparky, whose mischievous nature and affable personality makes him an immediate candidate for for the cat-e-gory of Awesome Catness of the First Order.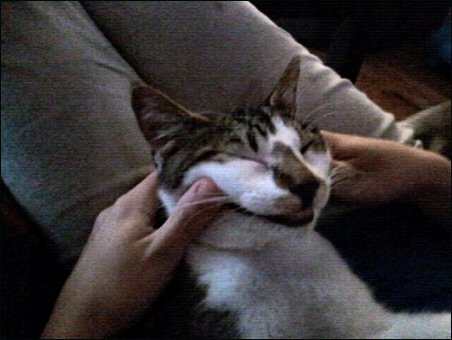 Sparky takes his job of housecat quite seriously, and is never one to shirk from his many feline responsibilities...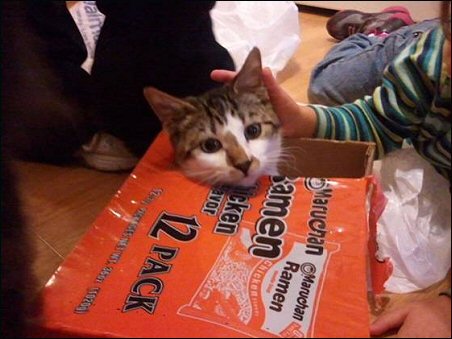 All day long Sparky works tirelessly to fulfill his many domestic duties...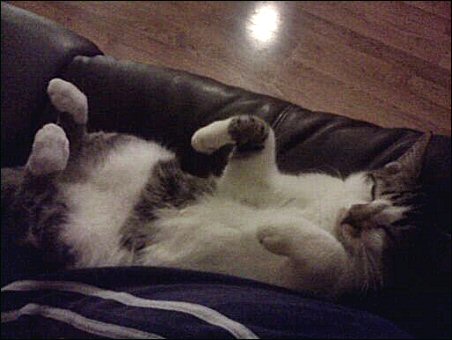 Oh. look... He's sleeping!