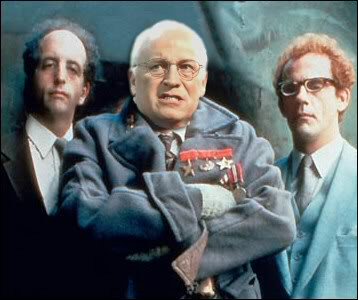 Halliburton is attempting to pay $500 million to the Nigerian government to settle bribery charges that could keep the company's former CEO Dick Cheney out of prison, that is to say that Haliburton is trying to bribe the Nigerian government out of Dick Cheney's bribery charges.
The fact that Halliburton appears to be attempting an out-of-court settlement puzzles some analysts, who note that criminal courts don't normally allow monetary settlements, leading some to believe that "Halliburton and the other accused companies are attempting to bribe their way out of a bribery prosecution," rawstory.com reports.
chattahbox.com
If nothing else, this proves that Nigeria's court system has a stronger grasp of reality than it's American counterpart.