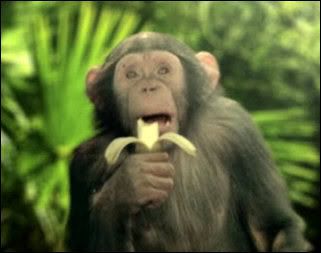 The infinitely wise and just
Omnipotent Poobah
has sighted yet another sign of the coming
Apeocolypse
, as first discovered by
Cap'n Dyke
. This short documentary film briefly describes the
Bananageddon
.
Al Gore has already been hawking this very short film along with his global warming narrative in a desperate plea to save the planet. I implore you, for the sake of the whole world,
watch this film!
The planet you save will be your own.
"Fellow humans, the survival of the planet is at stake. You must stop eating bananas - bananas are for monkeys. Save the monkey - save the world!"