Streaky the Super Cat is the Pet of Supergirl, AKA Linda Danvers. Streaky is not from Krypton, but is an ordinary house cat from Earth. Supergirl was trying to create a cure for Kryptonite poisoning, and accidently exposed her pet cat Streaky to one of her experiments, a derivative of Kryptonite that she created called Kryptonite-X.
This new substance gave Streaky the Supercat powers far beyond those of mere mortal cats.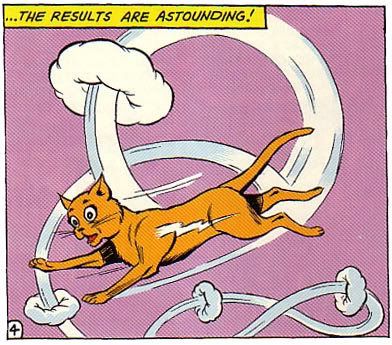 No longer earthbound, streaky can fly around just like Supergirl! Jeepers, this is going to take some getting used to!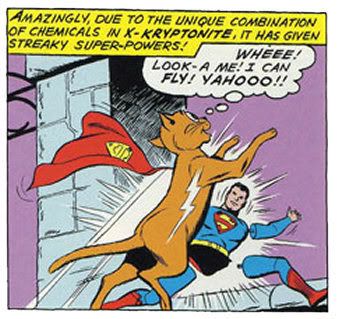 By an odd twist of fate, Streaky accidently acquires a superman cape. What an amazing coincidence!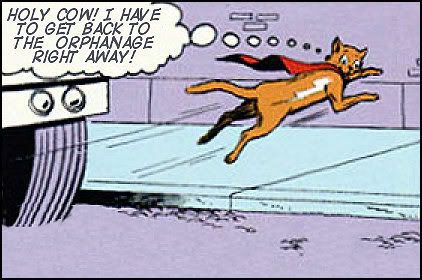 Suddenly Streaky remembers some important business that he must take care of right away. Fly like the wind, Streaky!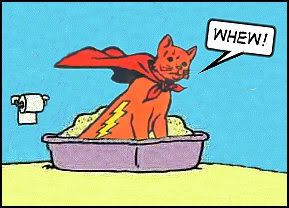 Not only does Streaky have super powers, but he also knows how to use the litter box.


What a good kitty! Who's a good kitty? Streaky's a good kitty!