Good day, voters! Dr. Zaius here, with your election update for today. My scientific team and I are just finishing up putting my bevy of beautiful
fembot assassins
through some rigorous exploding bikini testing. The campaign trail is fraught with many hazards and pitfalls, but in the end the eternal quest for power all boils down to one thing... Mindless prattle!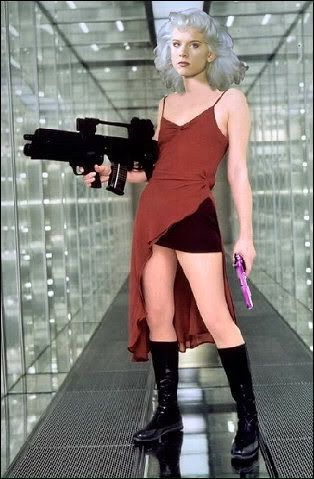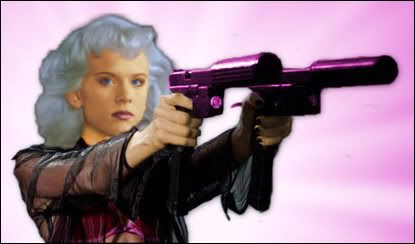 In between playtime sessions with Judy and Penny Robinson, Dr. Smith has dug up the dirt on
Dr. Monkerstein and Evil Spock,
as well as revealing one of the evil doctor's involving Abdul Alhazed's Necronomicon. Cthulhu alert!
Dr. Smith has also
revealed his solution
to the scourge of the giant Jimmy Olsen robots that are decimating our airwaves. America beware! These massive cub reporters are attempting to control the mainstream media!
In response to the magic underpants and abject jingoism of Mitt Romney's campaign, Sleestak has been suffering from
Old Glory envy.
Now rubbing elbows with the likes of Fred Thompson© and Garfield the Cat, Sleestak is about to re-enter the world of the
Hollywood elite.
Yoyodyne has issued an
official response to Sleestak
that may quell some of the Sleestak fervor the nation is expressing right now.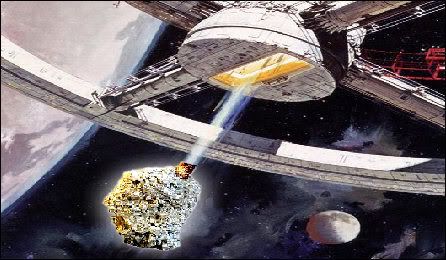 The validity of iSplotchy's candidacy for the president of the United States, as his origins seem to have come into question. He is apparently an
illegal alien!
Lou Dobbs has already been contacted.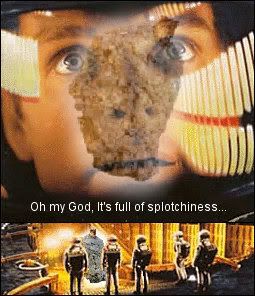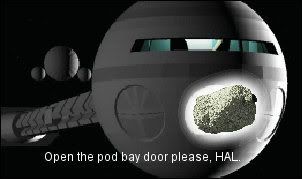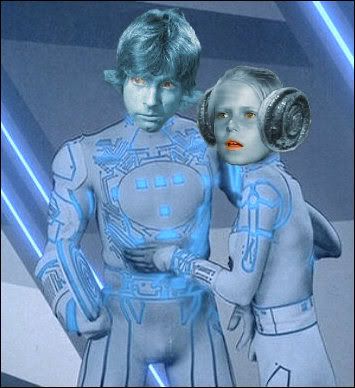 So far each of the candidate's reaction to Jon's
invitation to a haunted house
has gone untold, but I have a feeling that the truth shall be fully revealed as Halloween draws closer...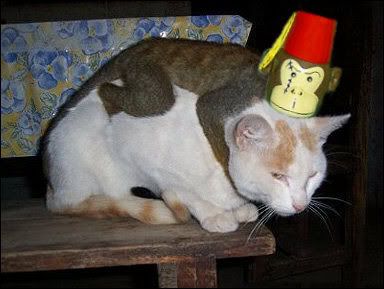 No shrinking violet to the pressing flesh on the campaign trail, Dr. Monkerstein has been lending the personal touch to his bid for the White House.
Meanwhile, the voters are really only left with one sound choice, Zaius/Gregarious in '08!