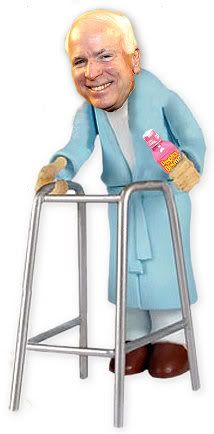 He's so old he farts dust!
He still owes Moses a dollar!
his memory is in black & white!
He drove a chariot to high school!
He left his false teeth on Noah's Ark!
He took his drivers test on a dinosaur!
He waterboarded the Boston Tea Party!
I've seen stale raisins with less wrinkles!
Vultures constantly circle his senate seat!
He's so old his social security number is 1!
He gave a tax cut to Fred Flintstone's boss!
He's so old he's got Adam and Eve's autograph!
He's so old he sat behind Jesus in the third grade!
the key on Ben Franklin's kite was to his gym locker!
He's so old he was co-author of the Dead Sea scrolls!
He's so old his birth certificate is in Roman numerals!
He's so old archaeologists found cave drawings of him!
He's so old he has a picture of Moses in his yearbook!
He remembers when the Grand Canyon was just a ditch!
If he was a car, it would be time to roll back his odometer!
He's so old he knew Burger King when he was still a prince!
He needed orthopedic shoes when Jesus was still in diapers!
When he gave his first speech, they timed him with a sundial!
When he watched Jurassic Park, it was like family reunion to him!
He's so old, It looks like the Wrinkle Fairy tap-danced on his face!
He's so old that when he was in school there was no history class!
He's so old that somebody bid on him on the "Antiques Road Show"!
When congress asked to see his birth certificate, he handed them a rock!
Airport workers ask to check his bags... and he's not carrying any luggage!
He's so old the fire department is on standby when they light his birthday cake!
He's so old he was the one who flicked the switch when god said "let there be light!"