Randal Graves has tagged me for the
"Seven Things Meme."
I would like to thank him wholeheartedly by saying
Votre calligraphie est atroce et vous vous habillez dans la manière d'une prostituée mâle, Randal.
The rules of the meme are as follows:
List seven random things about yourself that people may not know.

Link the person who sent this to you, and leave a comment on their blog so that their readers can visit yours.

Post the rules on your blog.

Tag 7 random people at the end of your post, linking their blog. Let each person know that they have been tagged by leaving a comment on their blog.
So without further ado, I submit the following: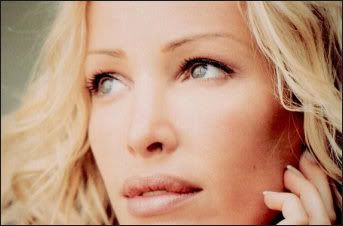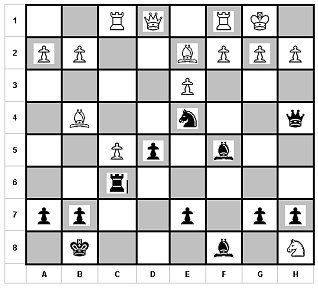 I play chess with my sister over the internet. We always have at least two games going on at a time. We use a MS Word file that I created that we email back and forth. We also play incessantly when see each other on the holidays. (We have fun with some of the filenames: chessorama.doc, chessarooni.doc, chessalicious.doc, chesshire_cat.doc, chess-a-doodle.doc, chessboyrdee.doc, etc...)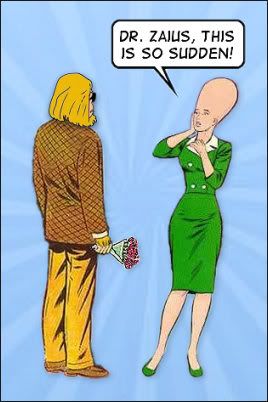 I find intelligent women attractive.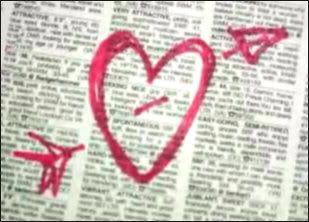 I have never been married and have no children. I have had live-in girlfriends, but none of them were ever stupid enough to marry me. I once ran a personal ad in the local paper that read, "Attention Vultures! I haven't moved in 24 hours. I smoke, I drink and I won't eat my vegetables." I did not get many responses. (I no longer smoke nor drink, and I have even been known to eat vegetables on occasion. Except brussel sprouts.)
I live in a quaint little house.
Click here
to see pictures of Casa de Zaius, which I bought for less than the cost of most new cars.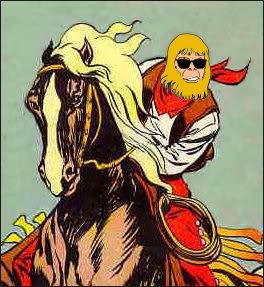 I don't like most westerns and cop movies. I don't like to watch sports, except women's volleyball. Even then, I don't bother to keep score.
I have a modest collection of small robot toys.