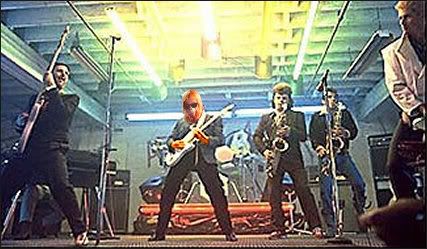 Angry Ballerina
has inflicted the Middle Name Meme upon yours truly. The rules are as follows:
1. You have to post the rules before you give your answers.
2. You must list one fact about yourself beginning with each letter of your middle name. (If you don't have a middle name, use your maiden name or your mother's maiden name).
3. At the end of your blog post, you need to tag one person (or blogger of another species) for each letter of your middle name. (Be sure to leave them a comment telling them they've been tagged.)
C is for Certitude, of which I'm ambiguous.
H is for Hubris, which I am certainly full of.
O is for Old, which I am tired of getting.
C is for Coffee, whis is manna from Heaven.
O is for Opinionated, a trait which I foster.
L is for Lagomorph, the most delightful of creatures.
A is for Albatross, a garment that I seem to be wearing.
T is for my pet Tarantula, that ate Leo G. Carrol.
E is for Ectoplasm, which is a most troublesome houseguest.
C is for Cleaning, which my kitchen is needing.
A is for Anti-matter, which I left simmering on the stove.
K is for Kraken, who almost killed my good friend Dr. Nemo, and...
E is for Experimental Surgery, which I perform on select human brains.
I tag the following victims:
Pissed Off Patricia,
Pidomon,
Comrade Kevin,
Devilham
and
Perpetual Dawnne.
Might I suggest that you do not use your actual middle name or mother's maiden name but instead make up an imaginary one, because either piece of information can be used as yet another way for identity thieves, hackers, flim-flamners, scam artists and stalkers to glean further information about you. (My apologies to all of my Nigerian spammer readers.)
Labels: Blog Memes