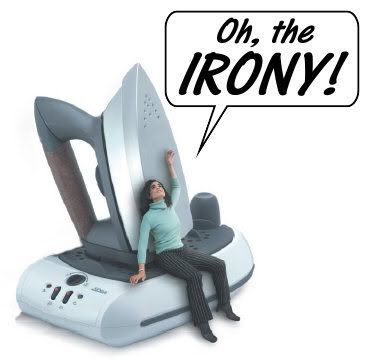 On the one hand, I don't think that Hillary Clinton's recent gaffe was such a big deal. Maybe she was just tired. On the other hand, I don't think that she can really make the argument that her political campaign is being dragged down by sexism
AND
that she is the most electable candidate. One argument says that she is weak, and the other one says that she is strong. She wants to get sympathy
and
be seen as strong. I don't think that you can have both without sending a mixed message.
And as far as Bill Clinton is concerned - I agree with Oliver Willis,
"I liked President Clinton a lot more when he was presiding over a good economy and cheating on his wife."