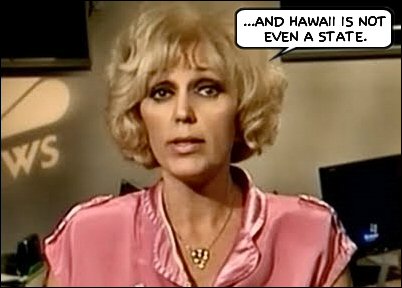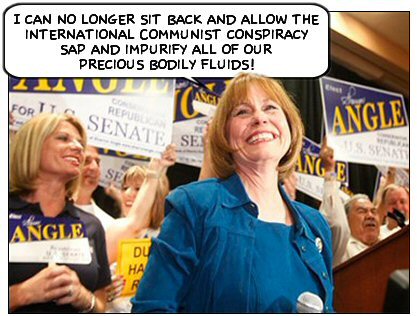 Of course, with the
win by the fiscal and social conservative Sharron Angle in the Nevada GOP Senate Primary,
I think that we can safely say that Orly's torch has been passed. Angle wants to abolish the Department of Education, the Energy Department, the EPA, Social Security and bring back prohibition. She feels that the United States should withdraw from the United Nations, and has spoken out strongly against fluoridated water. Oh, an in the wake of BP Gulf oil spill, she feels that we need to need to
"deregulate" Big Oil.
Woo hoo! You go, girl!