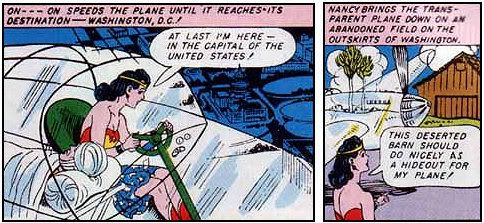 Washington Times Publishes False Report On Pelosi's Use Of Military Aircraft
On February 1, the Washington Times published a story titled "
Speaker pursues military flights
," which claimed that House Speaker Nancy Pelosi (D-CA) had been "
pressing the Bush administration
for routine access to military aircraft for domestic flights, such as trips back to her San Francisco district." Former Speaker Dennis Hastert (R-IL) also used military aircraft to travel to his district. However, the Times reported, Pelosi is "demanding permanent access to
a large military jet
for herself, her staff, other Members and supporters."
The story was disseminated widely through right-wing talk radio and blogs, spurring posts like, "
First Class Pelosi
," "
Air Force Becomes Pelosi Air
," "
Nancy Pelosi is Drunk With Power
," "
The Imperial Speakership
," "
Pelosi: Fly Me Awayyyyy
," "
Pelosi wants military airlift
," and "
Nancy Pelosi's Private Military Plane
."
In fact, the central claims of the Washington Times piece are both false.
1) The House Sergeant at Arms, not Pelosi, initiated inquiries into the use of military aircraft.
House Sergeant at Arms Wilson Livingood, who has served in his position
since 1995
, released a statement today clarifying the facts. He writes, "In December 2006,
I advised Speaker Pelosi
that the US Air Force had made an airplane available to Speaker Hastert for security and communications purposes following September 11, 2001." Additionally, Livingood writes, "
I offered to call the U.S. Air Force and Department of Defense
to seek clarification of the guidelines [which governed Speaker Hastert's use of a plane]."
2) A larger plane was requested because Hastert's plane required refueling to travel cross-country.
The Washington Times says a larger plane was requested to accomodate Pelosi, "her staff, other Members and supporters." That's not true. In fact, the plane used by Speaker Hastert was too small for Pelosi since it "
needs to refuel every 2,000 miles and could not make the nonstop haul to California
. 'The Air Force determined that [Pelosi's] safety would be best ensured by using a plane that has the fuel capacity to go coast-to-coast,'" a Pelosi spokesperson said.
Think Progress
Labels: Nancy Pelosi