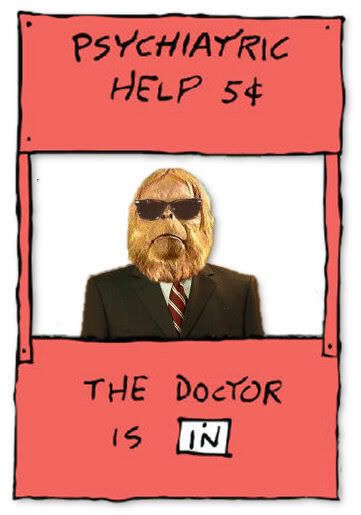 Good afternoon! Dr. Zaius here. Lean back and relax, I am here to devote my full attention to your problems. I know
just
what's troubling you.
The men and women of your armed forces are locked in a
foolish and unwinnable war
, The
dollar is in the toilet
, the government and the media have been lying to you about
job growth
, Your president is an
idiot
, et cetera, et cetera...
As a doctor, I am forced to be in the pocket of the big pharmaceutical companies, so you can trust me completely to be
im
partial when I tell you that what you need is the new drug,
Impeachamine
!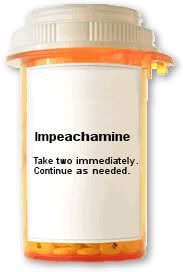 Caution: Known side effects include the cessation of hostilities in the Middle East, and the speaker of the House becoming the first female President of the United States. It is important to contact your health care provider immediately if your erection lasts longer than 4 hours. contact your congressesional representative immediately.