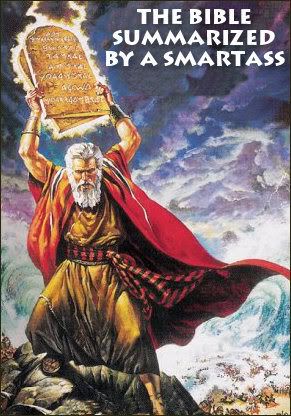 The completion of a masterpiece! Samuari Frog has finished his ongoing feature,
"The Bible Summarized by a Smartass."
The final chapter is
"Part Thirty-Four: The Revelation"
. For those heathens that have not been reading from the beginning, repent! You can find the index for this masterpiece
here
. Learn the good book from a master! But be warned, the Frogster does not pull any punches as he delivers his Sunday school treats. His words of wisdom should be taken with a grain of salt,
and a wedge of lime.