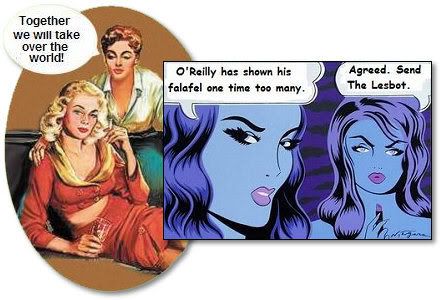 Ack! I think that I owe Bill O'Reilly an apology! Earlier I had
reported that he said
that there is a national underground network of lesbian gangs carrying pink pistols that are terrorizing the countryside. Well, It seems that he is correct! I have found the link to their headquarters!
The organization is called the
The Nefarious Lair of LGPPP, Inc. (Lesbian Gangs Packing Pink Pistols)
, and they are bent on nothing less than
World Domination!
It says so right on their sidebar!
Hmm... maybe I can form an alliance with them against the
Vulcan
, the
monkey
, the
frog
and the
penguin
...