No time for blogging today! It's my birthday! I was born in 3795 A.D., which means that I am
negative
1787 years old! (Try and explain that to the DMV.) Germaine Gregarious and I are off to a birthday party that the voters are throwing for me at a local Pennsylvania bar. We are going to drink shots of Crown Royal on television to prove that I am not an elitist!
(I am, in fact, a humble ape of the people.)
In the meantime, you can watch this swell video that tells the tale of what a
beautiful young girl did in the family pool while her parents were away!
(And she isn't wearing a swimsuit - Oo-La-La!)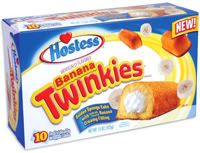 Banana Twinkies for everybody!