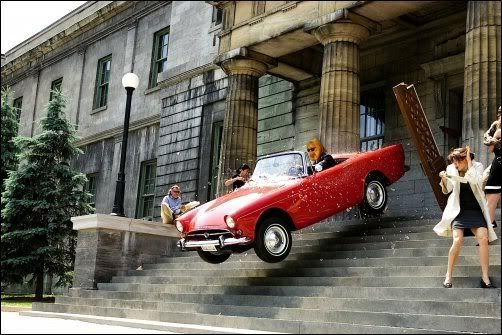 No time for blogging today! I am in a rush to get to an appointment with my hairdresser.
(My hair is a mess! I have split ends, it's all limp and frizzy, and I have all manner of major and minor hair-related glitchyness. I simply can't do a thing with it!)
In the meantime you can read this swell article that I found on
Nailing Jello to the Wall
called
"Confirmed: God is Slightly Gay".
Seeing Eye Chick also has an
interesting post
about the same subject.
(...Now if I can just make this next yellow light... ACK! Get outta the way! I knew that I should have taken the 10th Street exit...)
Labels: NTFBT2