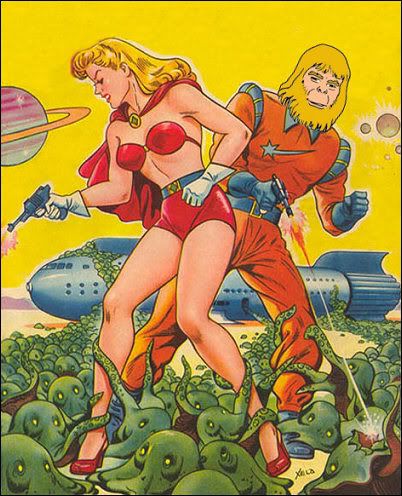 Sorry! No time for any proper blogging today!
Germaine Gregarious
and I are busy fighting terrorism abroad so that we don't have to fight it at home! I did manage to squeeze off this nifty set of election links between rounds, though.
Drat! I missed one!
Gotta go!
Dr. Smith
has been busy getting his message out! Check out this group photo that he took of some of the candidates. What do you think of the ascot? Are they still in style?