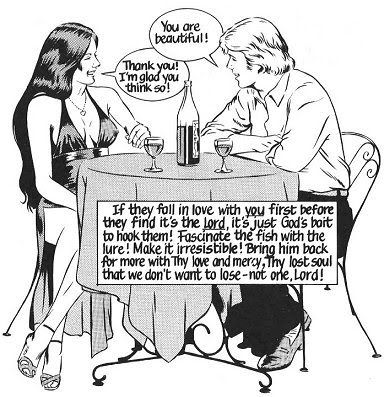 In one of the most disturbing examples of the Christian philosophy being twisted into a foul and reprehensible cult, I present these two in-house periodicals from the religious movement formerly called the
"Children of God"
, now called
"The Family International".
These were not meant to be read by the general public, but were only meant to be read by disciples of their church. In essence the comics encourage female cult members to increase membership in the church using what some might call "unorthodox" recruiting methods.
True_Komix
is an ongoing series of publications produced by The Family International for children in the group.
True Komix Presents: The Little Flirty Fish
True Komix Presents: The 7 F's of FFing!
Be warned that there is minor nudity contained within the comics, but the content of the comic's message is far more offensive than the artwork.