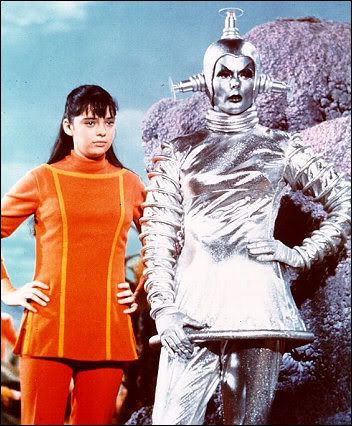 I am glad that the primary is over, and that we can now get on with the general election. I am thankful that
Senator Clinton has suspended her campaign and chosen to support Barack Obama.
I am dismayed, however, at the meme being pushed forward by bloggers and Senator McCain that somehow Senator Hillary Clinton was robbed of the primary election. Although I can sympathize with her supporters, I do not see any positive benefit for the party in pushing forward this false story, nor do I see this as a realistic viewpoint of what took place during the Democratic primary.
Gloria Steinem
[
1,
] singles out for blame for Senator Clinton's, "misogyny and the culture at large, and especially in the media." I would agree that misogyny is rife in this culture
and
in the media (as are
many other negative factors)
but I would not agree that we can only blame misogyny for Senator Clinton's loss.
I disagree with the broad totality Ms. Steinem's assertions, and I don't think that her statements regarding what Senator Clinton and Terry McAuliffe said the night that Barack Obama won the Democratic primary are an accurate assessment of
the event.
[
1
]
I believe that Senator Clinton lost the Democratic primary fair and square. The race was not stolen from her. I submit the following comments from the webmaster at
electoral-vote.com,
which I think briefly encapsulate at least some of the reasons that Senator Clinton's campaign failed to win the Democratic primary.
Admittedly, it was indeed a very close race and Senator Clinton deserves all of the respect and admiration of her supporters. I merely disagree that her misfortune should be blamed on Obama's supporters allegedly being misogynistic, nor do I think that the blame for her loss is because of the faults or failed perceptions of those that did not vote for her.
I honestly believe that the reason that Senator Clinton did not win the Democratic primary had less to do with her gender, her policies or her rhetoric and more to do with the way her campaign was run. And in light of the many errors she and her staff made during the primary, I am a little leery of any argument about her 'electability' in a general election in light of the track record of her campaign decisions made during the primary.
I understand Senator Clinton's supporters position, though. I, for one, know all about supporting a political figure against a tide of dissent from my peers and I have also long argued that we do indeed need a woman in the White House,
Speaker Nancy Pelosi.
Despite what people say, I still feel that Speaker Pelosi is doing a great a job. [
1,
2,
3,
4,
5
]
As long as I am writing what is sure to be an unpopular post, let me also point out that although I agree with
Representative Dennis Kucinich's call for President Bush's impeachment
in spirit, I don't agree with his tactics and believe that his motives are actually more about self-aggrandizing and less about doing what is plausible or realistic in the current political climate. I have discussed my opinion about Representative Kucinich clear in
this post.
In my opinion, you can either win this election and get the Republicans out of congress and the White House - or tilt at windmills. I have made my opinion this matter previously, and still stand by my unpopular opinion on the matter. I have no doubt that it was a difficult decision for the Democrats in congress to make. Taking the high road is not always the way to win the war.